Special Briefing on the Biden Infrastructure Plan:
Resilience, Equity, and Federal Investment
Thursday, July 15, 2021, at 11 a.m. EDT
The Volcker Alliance and Penn Institute for Urban Research invite you to attend a Special Briefing on President Biden's proposed infrastructure program, including how state and local governments will use existing American Rescue Plan Act funding to address broadband and water and sewer needs. Our expert panel will also discuss the Biden plan's emphasis on resilience and equity; the outlook for investment by counties and cities; and risks posed by climate change to states, counties, and cities in the $4 trillion municipal bond market.
Panelists include Idaho Governor Brad Little; US Representative Carolyn Bourdeaux; Nassau County, New York, Executive Laura Curran; former Miami, Florida, Mayor Manny Diaz; and Municipal Market Analytics President Thomas G. Doe.
Moderated by William Glasgall, Volcker Alliance Senior Vice President and Director of State and Local Initiatives, and Susan Wachter, Co-Director of Penn IUR, this briefing is the twenty-second in a series of sixty-minute online conversations featuring experts from the Volcker Alliance's national research network and Penn IUR, along with other leading academics, economists, and federal, state, and local leaders.
Special Briefings are made possible by funding from The Century Foundation, the Volcker Alliance, and members of the Penn IUR Advisory Board.
 This special briefing will feature: 
Idaho Governor Brad Little 

Representative Carolyn Bourdeaux, Democratic Congresswoman from Georgia's Seventh District

Laura Curran, 

Executive, Nassau County (New York)

Manny Diaz, 

former Miami (Florida) Mayor

Thomas G. Doe, 

President, Municipal Market Analytics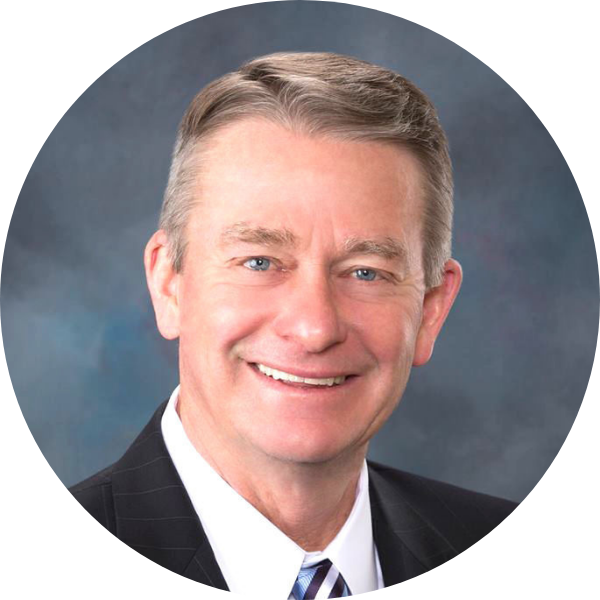 The people of Idaho elected Brad Little as the state's thirty-third governor in November 2018. He became governor on January 7, 2019.
Brad is an Emmett native who was raised on his family's sheep and cattle ranching operation. He graduated from the University of Idaho in 1977 with a Bachelor of Science in Agribusiness and has worked in the ranching industry for his entire professional life. In 1978, Brad had good fortune and married Teresa Soulen of Weiser. They have two sons and six grandchildren.
Brad first served in public office in 2001 when he was selected to fill a Senate vacancy. He was then elected to four consecutive terms to the Idaho Senate. During his service as a senator, Brad was elected by his Republican peers during his first full term to serve in party leadership as Majority Caucus Chair. He then served as Idaho's 37th Lieutenant Governor, starting on January 6, 2009.
Brad is committed to making decisions through one lens: the lens of ensuring Idaho's children and grandchildren have the best opportunities to stay in Idaho and for the ones who have left to return. He has advocated his whole life for limited government. He works to ensure the lightest possible hand of government in the lives of Idaho's citizens, and he seeks to build the public's confidence in State government.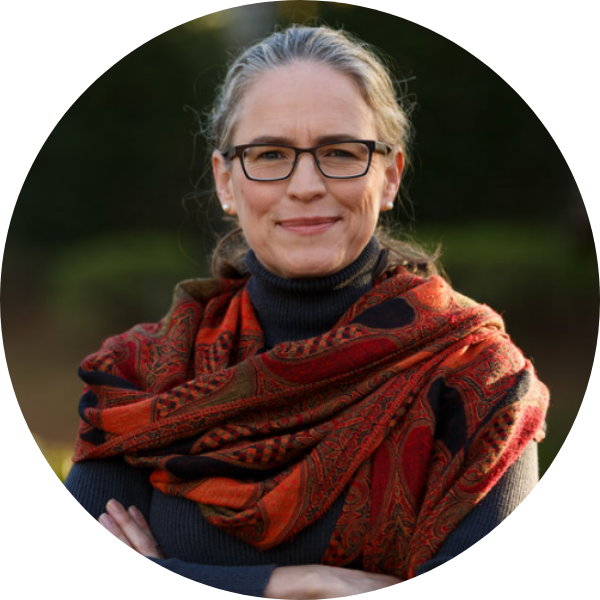 Rep. Carolyn Bourdeaux lives with her family in Suwanee, Georgia and represents Georgia's 7th Congressional District. In Congress, Carolyn is a strong advocate for affordable health care, an economic recovery that puts workers and small businesses first, investing in her district's world-class public education system, and developing improved transportation infrastructure to unlock economic opportunity. 
 
Before her election to the U.S. House of Representatives, Carolyn taught as a professor of public management and policy at the Andrew Young School of Policy Studies at Georgia State University, and has served in a number of public service roles during her career. 
 
During the Great Recession, Carolyn was the director of the Georgia Senate Budget and Evaluation Office, where she worked with both parties to balance Georgia's budget and get the state economy back on track. In this role, Carolyn advocated for a number of policies to improve transparency and fiscal responsibility in the budget process, and was instrumental in developing legislation to track and account for all tax breaks, including corporate tax loopholes. At the end of her time with the Senate Budget Office, Carolyn was honored with a bipartisan special resolution for significant service to the state of Georgia. 
 
In her early career, Carolyn served as a legislative aide to U.S. Senator Ron Wyden (D-OR), where she worked with him on a wide range of policy issues, including improving transit and transportation infrastructure and expanding access to health care and food programs for low income families. 
Georgia's 7th District includes portions of the northeast Atlanta metropolitan area, including portions of Forsyth and Gwinnett counties and cities Peachtree Corners, Berkeley Lake, Sugar Hill, Norcross, Cumming, Lawrenceville, Duluth, Snellville, Lilburn, Suwanee, Grayson, and Buford.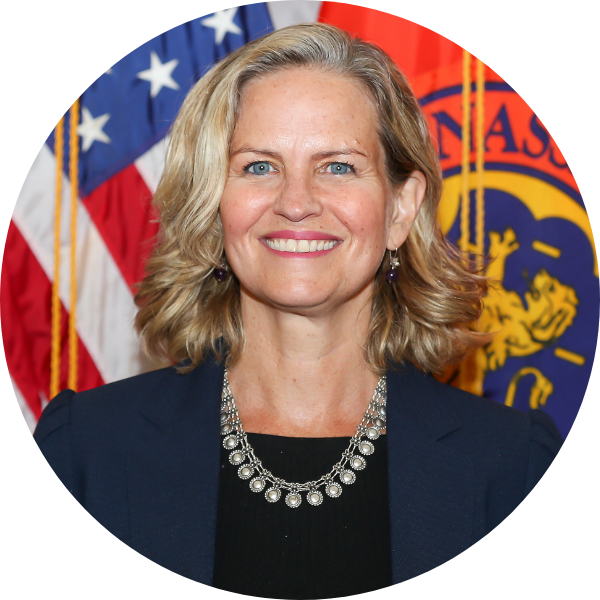 Laura Curran has served as Nassau County Executive since 2018, when she became the first woman to hold the office. Representing more than 1.3 million residents, County Executive Curran prioritized restoring trust and fiscal integrity to a Nassau County government long plagued by corruption and deficits. County Executive Curran implemented unprecedented ethics reforms, bringing transparency and controls to County contracts. The County Executive also successfully advocated for new economic development and downtown revitalization projects across the County, helping increase the number of good-paying jobs for residents, providing additional housing options for residents across income levels, and locating both near public transit. After the pandemic hit Nassau County, she led the County's response to protect and inform residents, while maintaining essential County operations and advocating for small businesses and schools. 
Under Curran's watch, major crime in Nassau County hit historic lows, thanks to continued commitment to community policing, which the County Executive built on by reopening two police precincts and breaking ground on a new police academy on the Nassau Community College campus. Nassau County was named by U.S. News & World Report as the safest community in America for 2020. Following through on a campaign promise, Curran also fixed a broken property assessment system that amassed enormous debt while unfairly burdening half of taxpayers.  She mobilized the County's resources to battle the pandemic, establishing an elaborate contact tracing program.  County Executive Curran also secured much needed funding and personal protective equipment for many businesses, advocating to reopen safely, while protecting lives and livelihoods.
The County Executive made a commitment to making Nassau County a better place to live, work and play for all residents, even while navigating Nassau through the pandemic. Under County Executive Curran's leadership, the County repaved a record amount of roadway, increased accessibility and language access of government services, and dedicated significant funds to revitalizing parks throughout the County—with a commitment to making parks and playgrounds accessible to all.  As the pandemic led to unprecedented challenges and change, County Executive Curran has led with dedication to the people of Nassau County and remains a tireless advocate for Nassau's residents and businesses, providing decisive leadership while protecting residents' health and safely.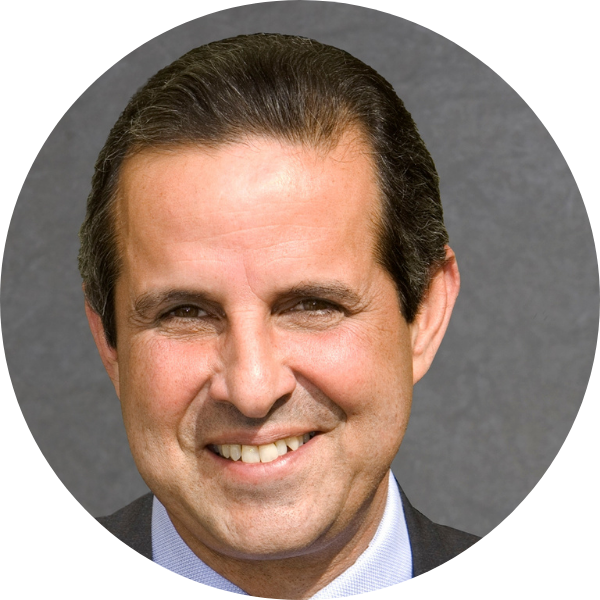 A force in local, state, and national politics for nearly four decades, Manny Diaz was first elected City of Miami Mayor in 2001, having never before held elective office. He was reelected to a second term in 2005 and was chosen to lead the United States Conference of Mayors as its president in 2008.
Mayor Diaz developed a vision for Miami as an international City that embodies diversity, economic opportunity, effective customer service and a highly rated quality of life. To achieve this goal, he re-engineered Miami government from top to bottom.
During his two-term tenure, Diaz was recognized for completely transforming the City of Miami, and for many nationally recognized innovative programs in the areas of urban design, sustainability and green initiatives, education, infrastructure investment, affordable housing, law enforcement, poverty and homelessness, and arts and culture.
Diaz is a member of the Board of Directors of OUTFRONT Media, Inc. (NYSE: OUT). He also serves or has served on various commissions and cultural, educational and volunteer boards including Harvard University, Kennedy School of Government, Institute of Politics Senior Advisory Committee, Bloomberg Philanthropies, University of Pennsylvania Institute for Urban Research, City Year U.S.A., Miami Foundation, League of Conservation Voters, Urban Land Institute Daniel Rose Center for Public Leadership in Land Use, Mayors' Institute on City Design, Perez Art Museum Miami, Town Square Neighborhood Development Corporation, NewDEAL, New Leaders Council, Fair Districts Florida, Florida Red & Blue, Florida After School Network, Sustainable Cities Institute, U.S. Green Building Council- South Florida Chapter; Florida Advisory Committee for the U.S. Global Leadership Coalition, and the Florida Steering Committee for The Children's Movement of Florida. He is a former member of the Homeland Security Advisory Council/U.S. Department of Homeland Security.
In recognition of his efforts, Diaz has received almost 100 awards and recognitions including, America's Best Leaders by US News and World Report and The Center for Public Leadership (Kennedy School of Government); the Urban Innovator of the Year by the Manhattan Institute; University of Pennsylvania Institute for Urban Research- Urban Leadership Award; Americans for the Arts-National Award for Local Arts Leadership; American Architectural Foundation Keystone Award; The American Institute of Architects Presidential Citation; Top 100 City Innovators Worldwide by UBM Future Cities; 100 Most Influential Latinos Committed To Climate Action; Hispanic Business- 50 Influentials; United States Conference of Mayors- President's Award; Alvah H. Chapman, Jr., Award of Excellence, Greater Miami Chamber of Commerce; the AIA (Miami Chapter)- Governmental Leadership Award; The Congress for the New Urbanism- Groves Award; Miami-Dade Chamber of Commerce Power Leader of the Year and Green Visionary Awards; the Government Award by Hispanic Magazine; the Business Leader of the Year Award by South Florida CEO Magazine; Poder Hispanic Magazine Climate Award of the Year and was named an Outstanding American by Choice by the United States Citizenship and Immigration Service.
Mayor Diaz served as a Resident Fellow at Harvard's Institute of Politics and is the author of Miami Transformed: Rebuilding America One Neighborhood, One City at a Time.  
Mayor Diaz is currently serving as Chair of the Florida Democratic Party and is on leave from his prior position as senior partner at Lydecker Diaz n/k/a as Lydecker Law with offices throughout Florida, New York, New Jersey, Pennsylvania and California.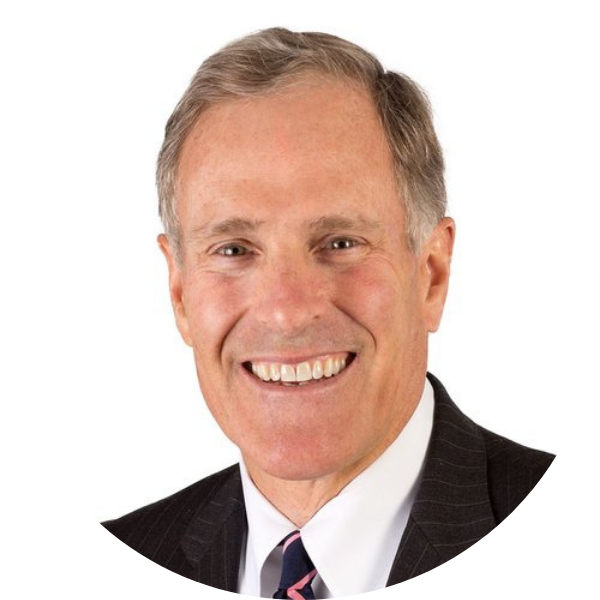 Thomas G. Doe is President of Municipal Market Analytics, Inc. (MMA) which acquired Municipal Market Advisors in 2014. Mr. Doe founded and served as the CEO of Municipal Market Advisors, the leading independent research firm in the municipal industry, from its inception in 1995. 
Mr. Doe's contribution to the municipal industry has been extensive as an analyst, strategist and visionary of the industry's future.  His perspective has been sought after by the leading organizations and institutions and his independence, and that of his firm, has resulted in appearances before Congress and financial regulators to help inform them of the dynamics, issues and challenges in the municipal market and financing public infrastructure.  Most memorably, on January 20, 2011, Mr. Doe forcefully represented the industry in a CNBC interview to accurately define market credit risks in response to Meredith Whitney's alarmist municipal default projection. 
Mr. Doe is also lead analyst on MMA's monthly Municipal Advisor publication which began in 1995, and the firm's Strategist report. He also contributes to the Insight product. 
Between 2002 and 2005, Mr. Doe served a 3-year term as a public member on the Municipal Securities Rulemaking Board (MSRB), the regulatory entity of the municipal securities industry.
Prior to founding MMA, Mr. Doe served as an analyst and manager at Municipal Market Data, Inc. from 1984 to its successful sale to the Thomson Reuters Corporation in 1994. 
Mr. Doe received his undergraduate degree from Colgate University and a Master's from Harvard University.